Persistent Menu (Facebook + Livechat only)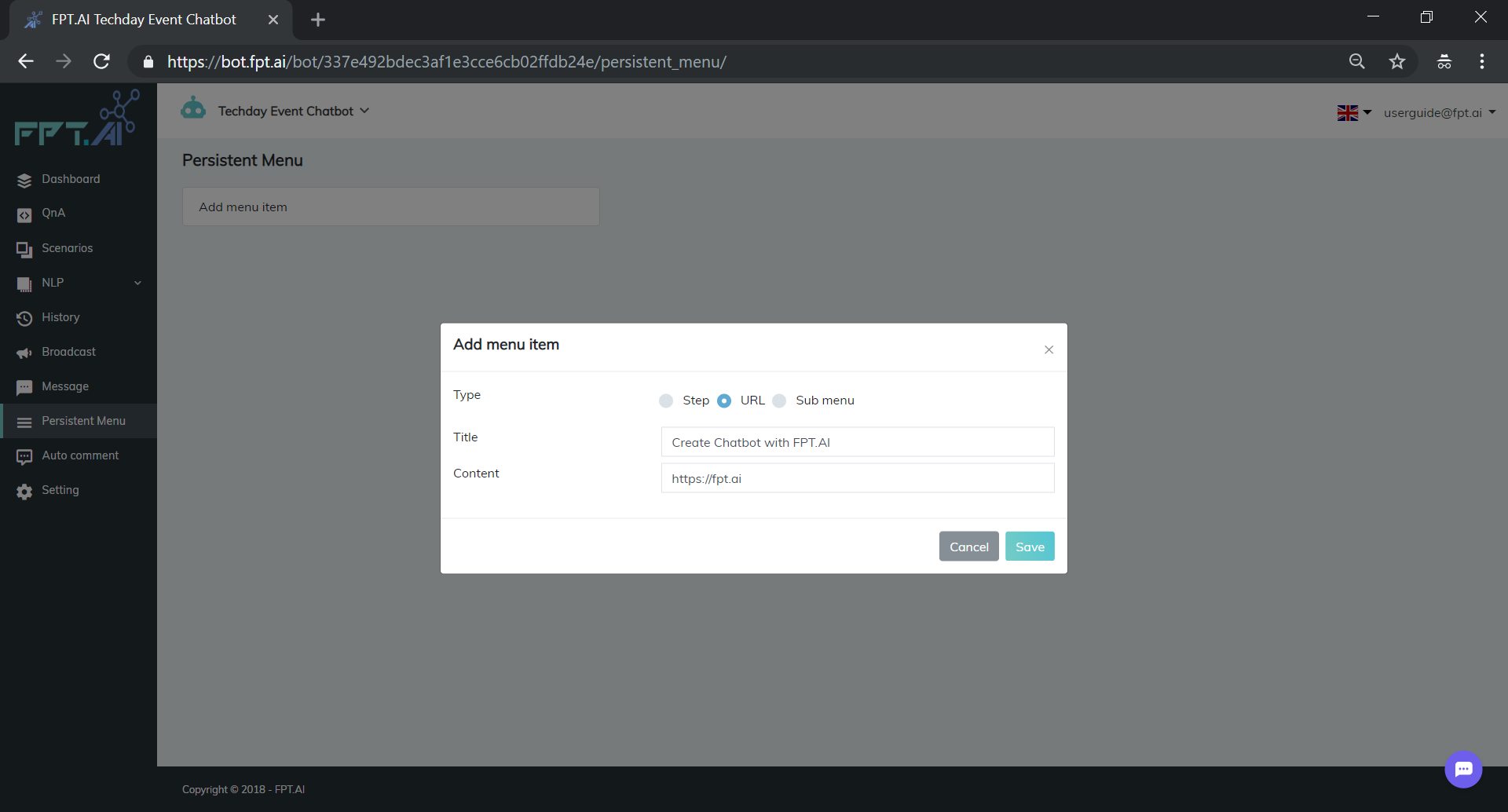 Bot-creator can create a quick menu in the client chat windows, so that end user can click on menu item to quick access a step, prompt a URL website or see more detail sub-menu.
This feature require chat-client supports it. There are 2 clients supporting persistent menu now: Facebook Messenger and Live chat on website.
Livechat (on website):