Scenario
Scenario & Step

Scenario is a topic which the bot could answer their audience. Step is a sub-topic. A scenario is a group of steps which have same topic. Example: Event Chatbot
It is designed to answer audience about information of the event, such as agenda, locations, speakers,… so user creates the corresponding scenarios called 'Agenda', 'Locations', 'Speakers',…
In each scenario, there are multiple sub-topics could be asked, so the corresponding steps are created. Ex: scenario 'Agenda' includes steps 'Morning session' and 'Afternoon session'.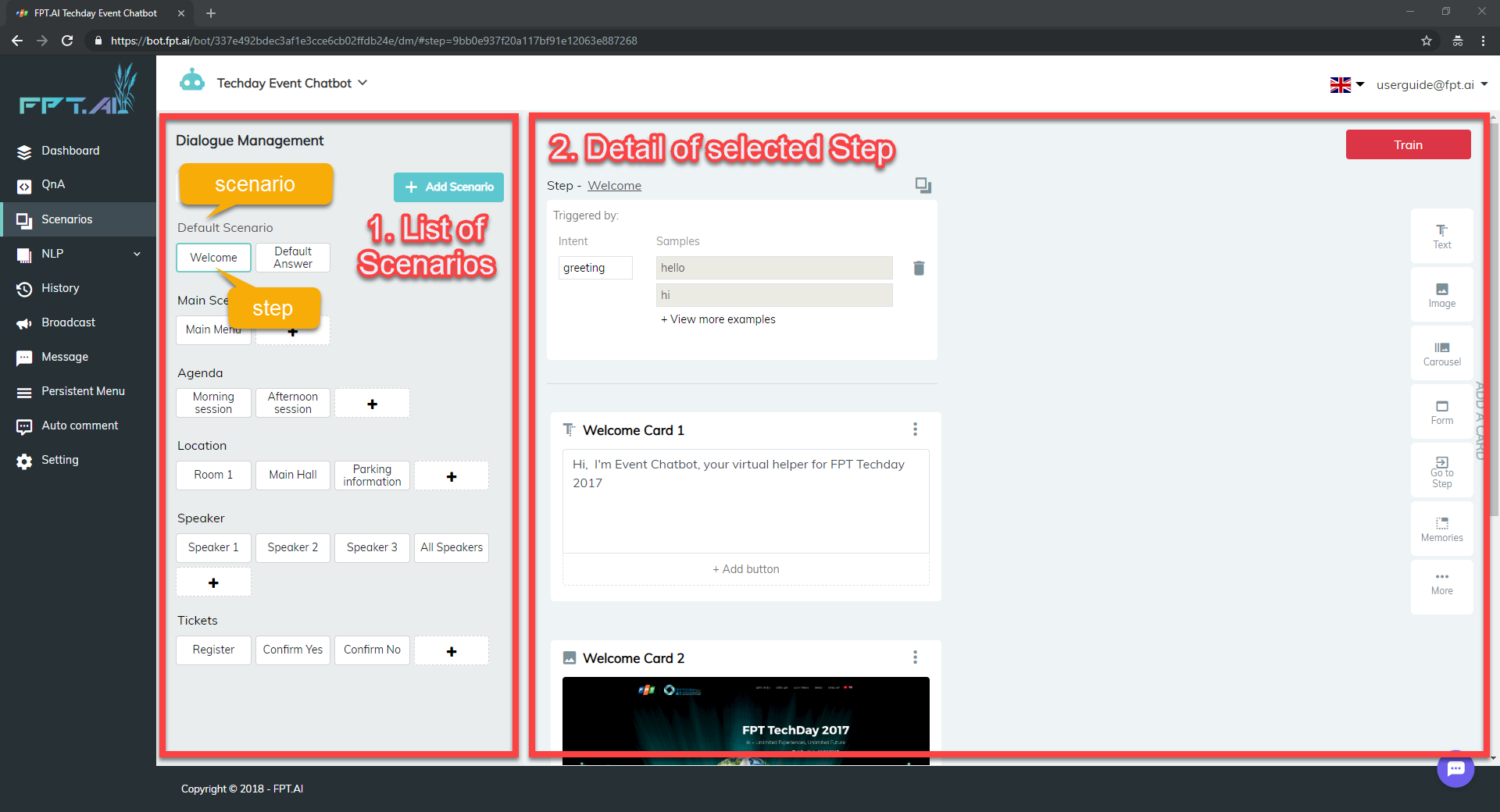 Step flow

Bot-User (end-user) asks bot a question
Bot detects intent of that question (NLP is pre-trained by Bot-Creator)
Bot finds a step triggered by that intent (List of steps is pre-defined by Bot-Creator)
Bot follows that step's answer-cards to build the answer (Answer cards are pre-defined by Bot-Creator)
Bot sends it back to answer end-user.
In other words, a step has:
Input: a triggered intent
Output: answer built by answer-cards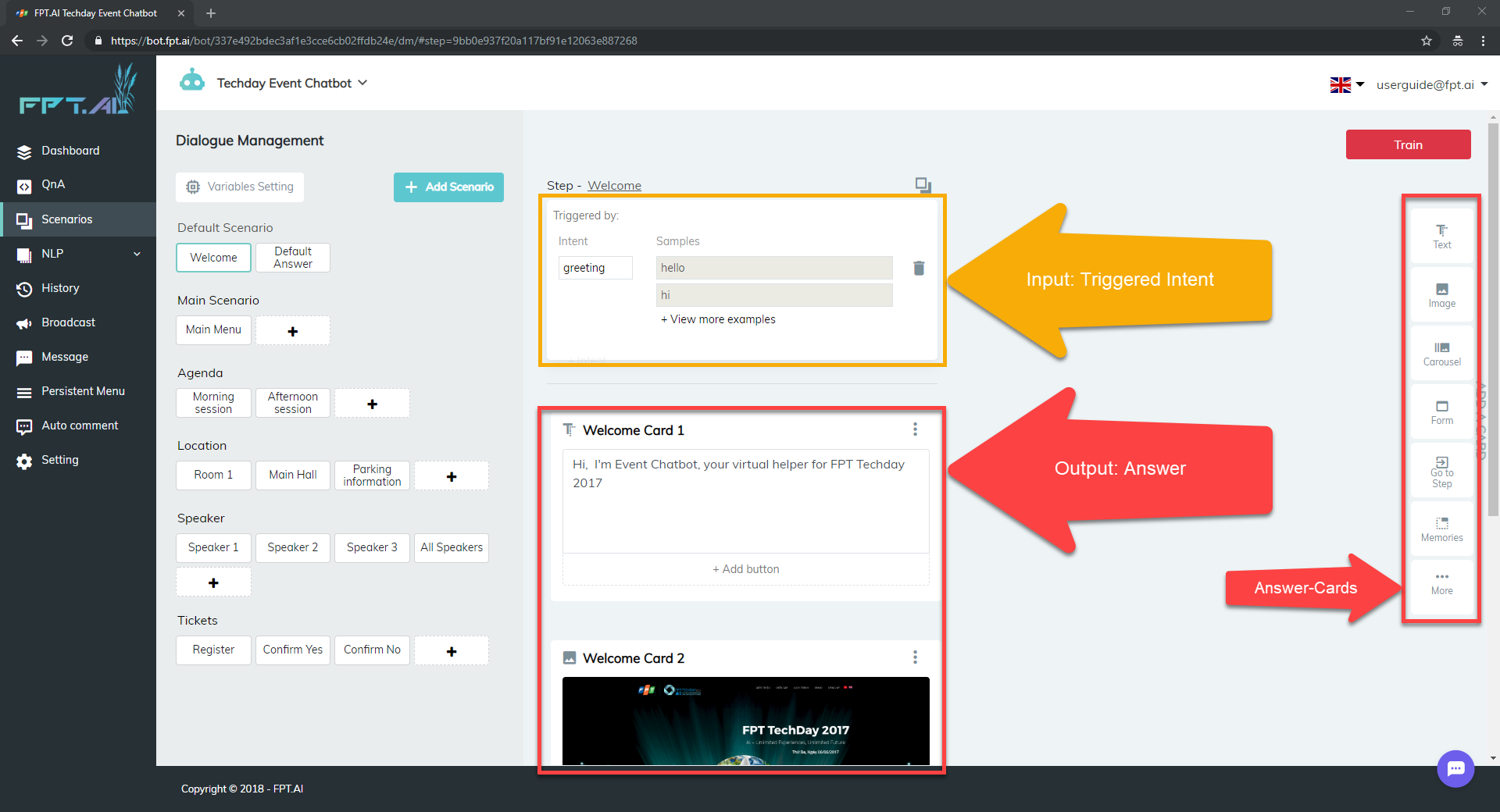 Step – Input: Triggered Intent

User define a triggered intent and its samples to teach the bot if end-user say something meaning the intent, go this step to answer.

For details of intent and samples, please read more in NLP section.
Step – build Answer with Cards

Answer could include multiple answer-cards with different types:
Text
Image
Carousel
Form
Go to Step
Memories
Quick Reply
Json API
Request human support
(detail is coming soon…)