Customer support flow

Customer support team is divided into 2 groups;
Group 1: Include Bot Owner, Bot Admin, Bot Customer Support Lead (Supporter level 1)

Group 2: Include Bot Customer Supporter (Supporter level 2)
Group 1 can provide customer support by pressing the "Assign to Me" button or assigning professionally decentralized permissions to people in Group 1 and Group 2 by pressing the "Assign" button.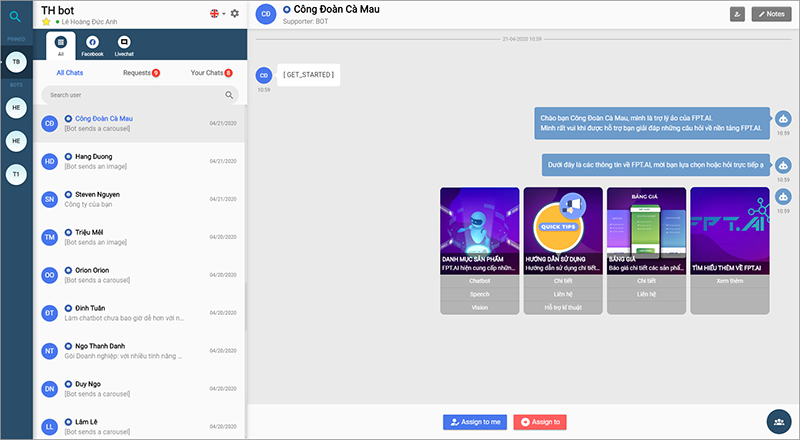 Bot Customer supporter (group 2) is responsible for supporting the customers assigned from group 1 and other customers by pressing the "Assign Me" button.
When supported by a supporter, the Bot will automatically stop responding to the conversation.
When customer support is complete, the supporter press the "Mark as done" button in the upper right corner of the interface. From there, the bot will continue to operate and respond to customers normally.

In the conversation screen, you can filter to view only conversations with human agent by clicking the Show conversation of customer with supporter button.